Home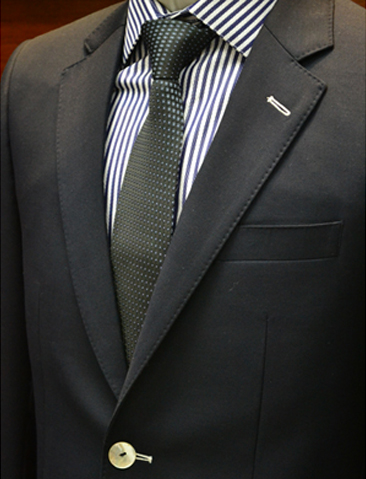 The ONLY International Tailor from Malaysia travelling around Europe, UK, US, AUSTRALIA and others for more than a decade.
Our tailors will travel near to you.Click here to find out our schedules
Sick of looking around for fitting clothes and over paid for unforeseen additional cost. PAGE tailor from Malaysia the Bespoke or tailor made cloth is the best solution for you
We PAGE tailor from Malaysia specializing in Suits, Shirts, Blazer, Tuxedo, Evening and Morning Coat, Waistcoat, Trouser and many others. There are ranges from business and formal wears, dinner or wedding wears, casual wears and executive corporate wears. Our experience and friendly tailors always committed themselves to personalize your needs. PAGE tailor from Malaysia fabric collections are more than thousand at anytime to suit every individual requirement.
We have premium fabric collections such as Ermenegildo Zegna, Dormeuil, Scabal, Holland & Sherry for suits. Shirting fabric likes Alumo, Thomas Mason, Soktas and Testa. The passion of art in tailoring is always our priority to pursuit the finest craftsmanship in every cloth we make. A bespoke Jacket tailor with Non Fuse or Canvas for the finest fabric will give you the nature comfort none to others.
Testimonials
Well done Page Tailor. Good workmanship, price reasonable and good quality. Tailors were helpful and professional. Will definitely drop by again ! Thank you so much. Page Team do travel around the world for tailoring services too. Get in touch with them for upcoming overseas schedule.

Xuanie Leong

I strongly recommend Page shop! Whether you are in KL as a tourist for a couple of days, or are living in Malaysia, Page is THE tailor of choice. Very professional and helpful crew, that will do everything they can to help you go through the fabric and cut choices in order to get precisely the garment you were looking for.

I've been a regular customer for 3 years now and appreciate the quality of their products and their constant support to the customers.

Kévin MORISSEAU

Very innovative tailor shop by Alfred and his crew. They have many different custom options that give the clothes that very special look.

Tom Carlson

I came here recommended by the staff in SP to get another suit done...still excellent service by the staff here too. Superb finishing.

M Shahrizwan Zainal Abu Bakar

These guys were so nice and helpful. I needed measurements taken for a women's bridesmaid dress that is being made for me back in the United States- PAGE Tailor KL agreed to do it for me, even though they are primarily a tailor of men's suits. They spoke great English, were extremely accurate and professional, and were able to do my measurements in inches. I really appreciate their help!

CHRISTINE WOZNIAK

Have been using this tailor for the last 10 years. Value for money and excellent workmanship

Jim My

What a fantastic experience! From the moment we stepped through the door, we were greeted warmly and offered a cold drink. Leven introduced himself and proceeded to lead us through the process of selecting the material and styles of business suits. He offered us professional advice and went out of his way to ensure we were happy with our choices. He took his time measuring up and let us try on several items to find the optimum fit and pinned accordingly. During the whole process, it was not tedious, hurried or pressured but a pleasant, fun and enjoyable experience. We returned for fittings twice. Leven even came in on his day off to ensure we were happy on our 2nd fitting. We tried on the 3 piece suits on the 3rd and final day. What an amazing final result. Both suits look incredible and fitted beautifully. We are extremely elated and will be making Page Tailor our tailor of choice and will be visiting annually to have our suits and shirts tailor made by these amazing professionals.

Jenny Todd Williams

Good quality work, quick and very friendly service.

Vinay R

Look gorgeous and fit ,slim. Good quality.once you try u will loving it.

carmen pang

Probably one of the best tailors in KL. Great service, good advice and most of all great suits

Peter Alan Gordon

Page Shop give a friendly, honest and professional service with excellent knowledge of materials and fabrics all at a fair price for made to measure suits.

Elaine Fong

Excellent workmanship and great service

Ng Chai Hong

Great Tailor in KL, value for money and excellent workmanship.

Happy Lion

Great guys, very helpful and everyone was impressed by my suit.

David Stagg

Great Service. If you're lucky you might get a beer

Alfred Ng

Took good measurements for me

Ryan Schlosser

great work from the master, very glad to have found this place for my needs

Nathaniel Charles

Excellent service

melvin chew

Excellent workmanship

md ali

Awesome tailoring service from Alfred and his crew. The attention to detail and styling advice by the staff at PAGE was second to none even compared to other tailors I've dealt with in the region from places like Vietnam.

I was only visiting KL for 5 days and knew that getting a suit made and fitted in that timeframe was going to be a push. Even so, my suit was ready for the first fitting in 2-3 working days and after a few minor adjustments was perfect on the next fitting (the day after). Pricing is a bit dearer than what you may pay from other countries in SE Asia but in my opinion the result and service received was worth every cent!

Will definitely be getting another suit made on my next trip to KL.

Chris Chai

I strongly recommend Page shop! Whether you are in KL as a tourist for a couple of days, or are living in Malaysia, Page is THE tailor of choice. Very professional and helpful crew, that will do everything they can to help you go through the fabric and cut choices in order to get precisely the garment you were looking for. I've been a regular customer for 3 years now and appreciate the quality of their products and their constant support to the customers.

Keke Win

Great place for modern to classic suits. Highly recommended with great staff and professional service. Need to allow 10days from fist fitting to delivery.

Peter A Gordon

These are excellent tailors representing great quality and value for money , not cheap but very reasonable prices and high quality output coupled with friendly service

Mícheál-Eoin Ó Gruagáin

I highly recommend this place. Alfred looked after me from first fitting to collection and was extremely professional. I was very impressed with the quality of the the fabrics and cut. Excellent t value. I'll be back!

Seamus O'Hughesy

Friendly attendant and great service by the people here. Way to go PAGE KL!

Muvinraj Pillai

Clothes fit very well and fair pricing. A must try!

Adrian Lim

Excellent workmanship, great and friendly service by Alfred and his crew

Justin Martinez Chan

You guys are awesome! Friendly people, decent pricing and best outcome in just 5 days ! Loved it!

Abhishek Yadav

Outstanding service. Attention to detail is impressive. Raymond and his team are skilled craftsman that can tailor a bespoke suit for any body type. Highly recommended.

Grant Lawrence

Been a customer of Page for more than 15 years. The last 8 years from Canada. It has come to a point that I don't look the at the price. The quality and service is what I want and need, and these guys deliver it consistently.

Vishnu Rajasingam

Best quality tailored. I have been a customer to this shop more then 10 years. The owner was friendly and giving very good service to me since day 1 we met. The price is absolutely reasonable . Have a try !!!

Lau Kean

Best service ever by the PAGE. My brothers and I really look awesome on my big day. Boss and his son are friendly and give best recommendations and advice. Price is reasonable, highly recommended. Will definitely come again.

Lee Fook Chin

Hi guys, this shop was recommended by my BIL. He already 20 years customer. Actually Page owner Mr Raymond it's really talented and can give you best choices and suggestions.

Sukej Singh

Great quality and service. Page shop is a great tailor and will always accommodate all your needs!

Shai Vora

Tailored to perfection, friendly and vast choices of premium fabric to suit any occasion. The place to go for your polished look.

Amelia Justina

I like your service, will recommend to my friends and family

Yaw Fui

Superb quality workmanship. Once tried, will never look for a different shop. Friendly service makes me to go again.

Ganesan Subramaniam

Awesome tailored . I would say best in KL for made to measure and bespoke

Benjamin ET

Perfection and satisfaction guaranteed, good customer service to top it up

Vaentan Titus

Suit fits me really well...turning a peasant into a gentleman kingsmen

Iwan Lloyd Cruz

Very experience skill, reasonable price, good job PAGE!!

Sylvester Cy

Excellent exclusive menswear only at PAGE Tailor.

Xuanie ChooiLi

Jack & Bryan have been friends for over 10 years. I wouldn't buy a suit or shirt from anyone else! Great guys! One day I'll visit them in KL!!!

Brian Naylor

Best Tailor In KL

Andrew Chong

Excellent tailoring, quality, stylish and design.

Victor Maniam

Good job Page Tailor, excellent services and good quality suit.

Xuanie Paradise's